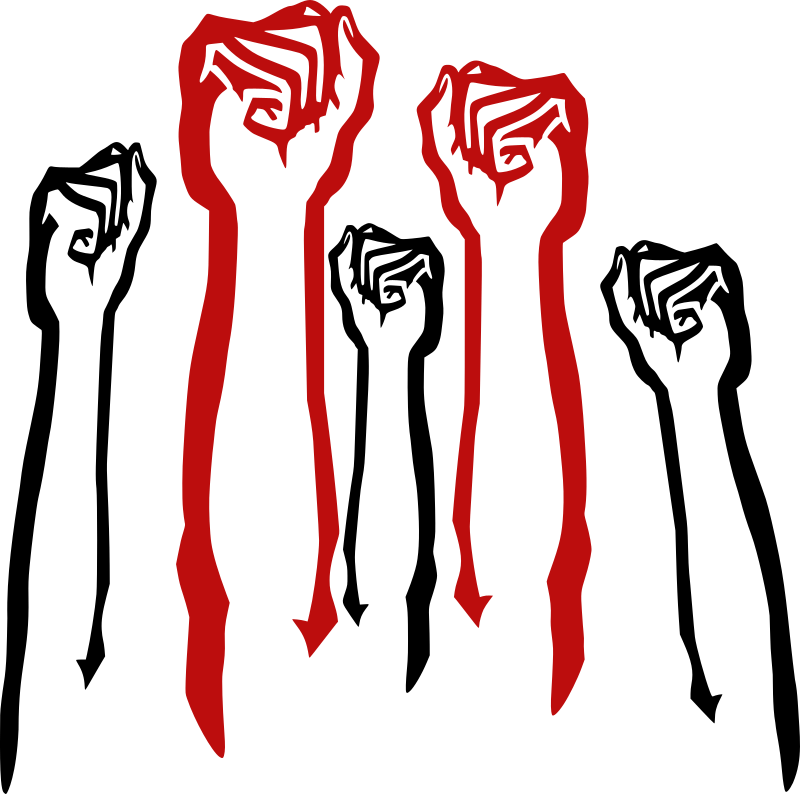 Raised fists in black and red (2020) by liftarn. Open Clip Art
Welcome to your one-stop guide for Social Justice! This guide will help you to locate a variety of resources useful for the topic of Social Justice.

Use the left-hand navigation to find the sources you need:
Find Articles
Useful for finding peer-reviewed articles, case studies, news articles, conference proceedings, dissertations, book reviews, and more.
Find eBooks
Useful for finding eBooks available at the Leatherby Libraries.
Find Websites
Links to websites for organizations, associations and other resources related to Social Justice.
Find Campus Resources
Resources on the topic of Social Justice that can be found on campus at Chapman University.
Find Social Media
Social media accounts on the topic of Social Justice.
Glossary
Helpful Social Justice terms and definitions.